Commit now to start your journey of personal growth.
Want to take a look at your life from a different perspective? Take my free self-assessments! No one but you will see your scores, and there is no obligation to anyone but yourself.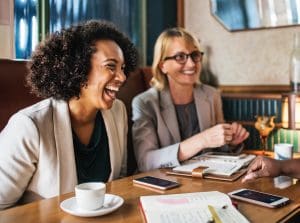 The HAPPINESS AUDIT will increase your awareness of the personal practices and beliefs that impact living a happy life – and how well you are living those today. You will review ten dimensions of happiness, and consider how balanced you are in your life approach. If you want to increase your level of happiness, this tool will help you identify actions and ideas that will create more POSITIVE in your life and work!
The LEADERSHIP AUDIT is a review of your personal and team leadership (you need not be in a manager role to gain value from this assessment). Use this 100-point checklist to review how you handle Empowerment, Team Work, and Recognition; also consider your attention to Personal and Leadership Standards, Personal Development, and Communication. The Audit covers ten leadership domains in all.
The CLEAN SWEEP PROGRAM is a 100-point checklist that reveals how responsible and "together" you are in four areas of your life – Physical Environment, Well Being, Relationships, and Money.
QUALITY OF LIFE 100 is a 100-point integrity checklist. The Clean Sweep assessment looks at the basics of your life; this one takes a look at what is possible.
Request my self-scoring assessments by completing the form below.
Check your inbox for your assessments, complete your assessment, and then give me a call if you'd like to talk!