Easier said than done? Need some new tools?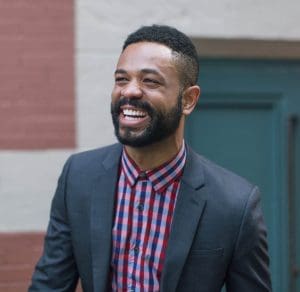 If you're smart, successful, on the way up … and still secretly having moments of panic, overwhelm, or feeling like your work is taking over your life;
If you are struggling with the ceaseless demands of leadership;
If you've gotten feedback that you need to be a "better leader" but you don't know where to start;
If you have a boss that needs some diplomatic feedback on their own performance;
You're not alone. So many of us are impacted by the unfortunately-common and disruptive leadership behaviors that get in the way of a great workplace.
Want to learn how to adopt new habits and behaviors for your work and life?
( …and help others do the same?)
Get my free report, "The 10 Terrible Habits that Undermine Leadership", and learn:
The bottom-line impact of ineffective leadership habits
Why smart leaders sometimes do dumb things
Insights gleaned from a decade of Executive Coaching and observations of smart leaders like yourself
How to recognize if you or your boss are engaging in any of the 10 Terrible Habits
The 10 Positive Habits that deliver better results
The simple, four-stage process that will help you create new habits and behaviors for both work and life
How others have successfully overcome terrible habits to become better leaders
Enter your Name and Email address above and you'll instantly get a confirmation message. Just click on the link in that message to confirm your interest, and you'll receive access to the e-book in a few minutes.
More good news: Along with the special report and audio, you'll also get a FREE subscription to "Happiness@TheSpeedofLife," my monthly coaching e-newsletter (see below) so you can stay in the conversation!
Want happiness delivered right to your email inbox every month?

Join the tribe of folks seeking to create and sustain happiness:
Subscribe to my newsletter!
Each month, you'll get ideas, inspiration, and practical tools help you create connection with others, live a less-stress life, and lead a more positive workplace.
Feel free to unsubscribe at any time. And rest assured your email address is safe – it will never be sold or rented to anyone else, EVER!
(Note: if you're already a subscriber, you can still request the special report without duplicating your subscription!)