Jim Smith, PCC, NBC-HWC, NCOC®
I'm Jim Smith, The Executive Happiness Coach®, and my passion is to create a Happier World and Workplace, one Leader at a time — and maybe you're next!
I arrived at a conference wearing a T-shirt, scarf, and jacket. The organizer pulls me to the side and says, "We've got our staff photographer here, we want to get your picture before she leaves." I was unprepared. The photographer told me I looked uncomfortable in my sports coat, so she tossed my stuff on the floor. I'm freezing in this picture – it was a chilly day in midtown Manhattan, and the lobby/temporary photo studio was unheated but for sunlight. Yet I love this photo because it's the first professional shoot I'd done without looking "corporate." Excuse the hands in my pockets — I was keeping them warm!
What else do you want to know? The truth? I was a terrible coach for years because I thought coaching was about showing my client how smart I was. Then I got amazing training and mentoring and I learned I had a body that was just as wise as my brain… and I learned to access intuition, use my body in new ways, and access my curious self. Wow, questions! So powerful.
I recently began a coaching session with a body awareness exercise to help the client locate and connect with her stuckness. We found it hiding behind her heart. I asked a question… and the client spoke for 25 minutes uninterrupted as she unpacked what she found there. She said, "That was the best coaching session I've ever experienced." My job, I assess, is to help you find your voice and then hold the space for you to hear it.
Fun Facts:
I've run a virtual, global business since way before pandemics were a thing. I've coached leaders in 39 countries and on six continents.
I live in a multi-generational home that I designed, situated on six acres (2.4 hectares). I own three chainsaws and spend my weekends on landscape design or mucking out a huge pond that was neglected for three decades.
I dance a little every day, practice intermittent fasting to stave off aging, and my kids call me a "situational vegan." I use yoga as moving meditation and after working on my handstand for ten years, I finally achieved it. I can also kip up to an unsupported shoulder stand, another feat I once thought impossible, and which speaks to the power of Practice.
Finally, I worship the Forces of Darkness – Dark Coffee, Dark Beer, and Dark Chocolate – and deeply believe that Happiness is a Decision, Not an Event!
Going Deeper
Interested in looking through a DEIBIM Lens?
Read my Cultural Bio here
Read my Origin Poem here  (this post includes a link to a template to explore your own)
Boring stuff about credentials and corporate credibility:
I started in the corporate world, where for 20+ years I held executive roles in Sales, Marketing, Finance, Operations, and Human Resources. That's where I learned that Leadership is a powerful competency independent of technical skills. That's also why I emphasize self-awareness, emotional competency, and executive presence in my work — because if you possess those, I believe you can lead just about any group and any function!
My clients hail from high-performing middle market and Fortune 500 companies in the service, healthcare, and manufacturing sectors, as well as non-profit, government, and educational organizations.
I earned an MBA in organizational behavior from the Weatherhead School at Case Western Reserve University and a BSBA in management and finance. I am honored to have achieved the highest designation in Ontological Coaching (NCOC®) through The Newfield Network, where I currently serve as a Trainer and Mentor Coach. I was a member of the first-ever global certification for Authentic Happiness Coach with Martin Seligman, the father of Positive Psychology. I earned my PCC (Professional Certified Coach) designation through the International Coaching Federation (ICF), in addition to multiple certifications as a Senior HR Professional. In 2020 I passed the board exams to become a National Board Certified Health and Wellness Coach (NBC-HWC), bringing a new level of wellness support to my clients. In my most recent adventure (2022), I acted as both student and faculty in the pilot of a global program built around the ICF Team Coaching Competencies, and am now proud to be a Newfield Certified Team Coach.
I am a founder and past president of the Cleveland Chapter of the ICF, a past (and the only two-term) president of the Cleveland Society for Human Resource Management, and currently on the exec teams for both the HR Leadership Group of Northeast Ohio (HRLG) and the Association for Coaches & Coach Training Organizations (ACTO), and have served on various professional and non-profit boards. I served for 20 years as an adjunct instructor for various universities, most notably for 15 years for Baldwin Wallace University's MBA program in Human Resources.
I've also written four books about happiness and leadership, including Happiness At The Speed of Life: 13 Powerful Strategies for Finding Happiness at Home and On the Job, as well as hundreds of professional articles and blog posts.
I'm thrilled that I've touched the lives of over 18,000 people through my work on Happiness, Leadership, Coaching, and the enhancement of Positive Emotion. I also practice what I preach: I've used the 13 Principles of Happiness to raise my own family and to deal with work, life, love, and tragedy.
Ready for a free consultation about your leadership? Contact me!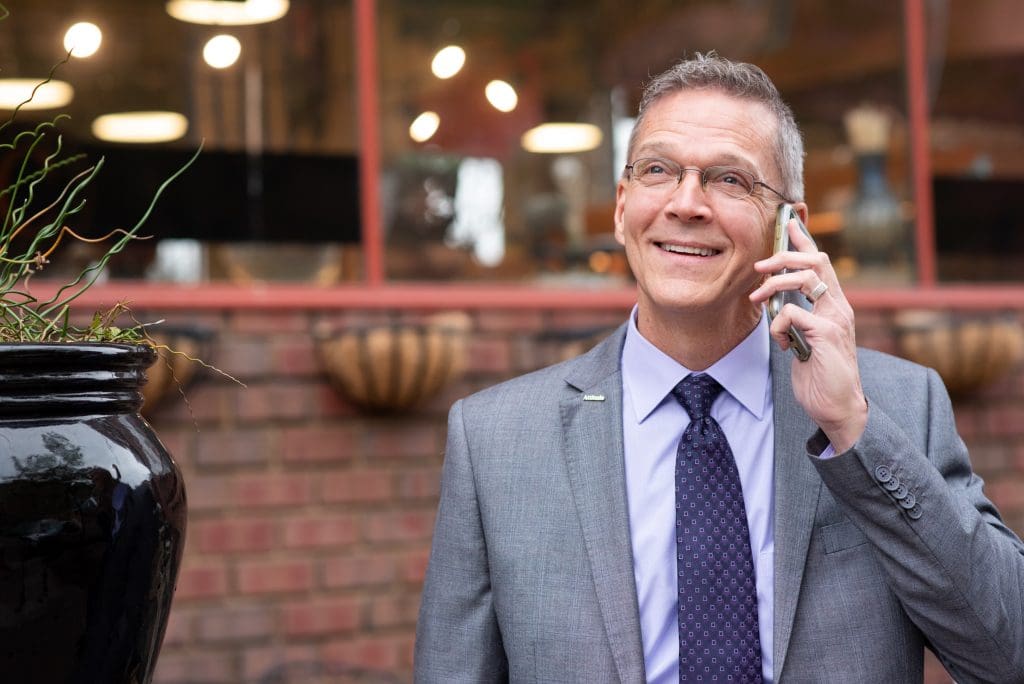 ---