At a recent coaching conference, a wise colleague shared a very powerful practice: the 10-Year Question.
In coaching, questions are the primary tool: the probe, the lever, the dynamite that can explode a story, the key to unlocking awareness.  What sort of question, I thought, could take ten years to answer?  That would be a powerful question, indeed!
"So," we asked eagerly, pencils poised above our notepads and journals, "what is the 10-Year Question?"
Fact is, a question that powerful does not come from the coach, it comes from the client.  Here's the question I can ask as a coach: "what is a question that is so big that it will take you 10 years — or more — to completely answer it?"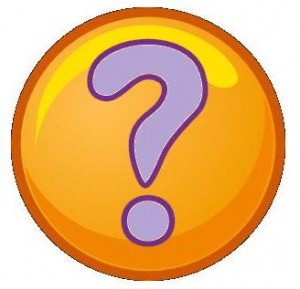 Are you getting it, now?  It's YOUR question.  It's the question you have not dared to ask yourself.  It's the deep question that you've probably ignored in the busy-ness of getting things done.  It's the question that does not have a clear answer.  Indeed, it may not have any answer.
What is point of asking a question that does not have an answer?  Practice. practice holding the question and notice how the question affects everything you do — the decisions you make, the paths you take, the conversations you find most compelling, the things you become curious about, the part of you that choose to explore.
I met a friend for lunch; I gave her the 10-year question as a "gift" and she sent me a lovely magnet with the following quote, which eloquently captures the spirit and power of a 10-year Question:
"I beg you…to have patience with everything unresolved in your heart and try to love the questions themselves as if they were locked rooms of books written in a very foreign language. Don't search for the answers, which could not be given to you now, because you would not be able to live them. And the point is, to live everything. Live the questions now. Perhaps then, someday far in the future, you will gradually, without even noticing it, live your way into the answer…"
~Rainer Maria Rilke (German poet, 1875-1926)
So, what's YOUR 10-year question?  And what will happen when and if you have the courage to LIVE that question?  I"m still working on mine….