This is how human beings work.  We infect others with our emotions, and in turn are infected by theirs.  Emotions are viral.  Here is how it works: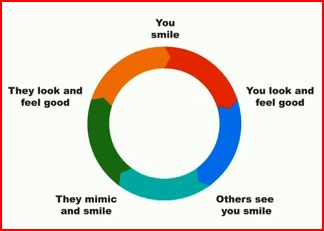 Smiling makes you more attractive and more sociable.  Others perceive you as more trustworthy.  You feel better about yourself and about others.
So, tell me again, what's the downside of focusing on something as simple as a smile?  Hmm.