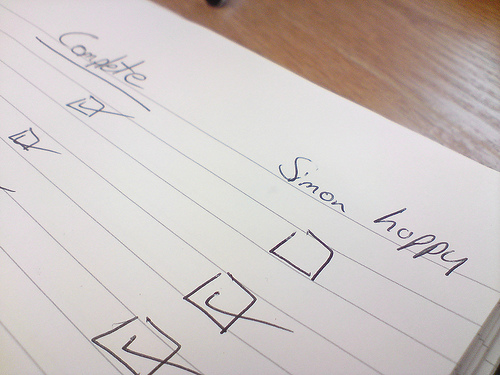 You probably got your position because you were one of the smartest people on the team. Knowing much and being smart are certainly advantages to you and your organization.
If you are leading a team, however, you create a lot more value for the organization when you bring out the best in others. To do that, ask Great Questions.
What do you need to do your best work?
What feedback are you not getting from me?
What skills do you possess that we may not know about?
What do you care about?
What's getting in your way?
What do you want/need to learn?
How can I help you succeed?
**Note: this final question is not arbitrary. This is the engagement question. For more on why, check out this HBR blog post.
Create Connections. Lead Well. Be Happy.
Remember, Leadership is not about a title: Anyone can be a Leader who asks great questions that focus on helping others learn and grow.
Photo courtesy mistersnappy via Compfight